Sunday, January 21st
1-4pm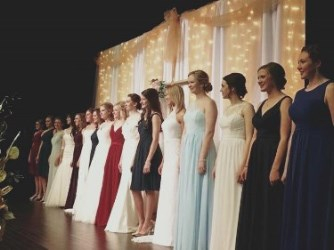 Are you engaged or do you know someone who is?  If so, you don't want to miss the third installment of The Nebraska Bridal Show.
Our show introduces brides to some of the best vendors in the Nebraska wedding industry.  We hand-pick our vendors in order to give couples options for each wedding category. You will find everything you need for your big day while enjoying live music, drinks, photo booths, prizes and much more!  However, the Nebraska Bridal Show is more than just a room full of vendors, it's an afternoon to celebrate while planning your special day with your partner, parents, or wedding party! 

Interested in becoming a vendor in our show?  We are in the process of updating our contract for 2018, but please give us a call at 402.363.2675 and we would be happy to send you a copy as soon as it becomes available.