About the Foundation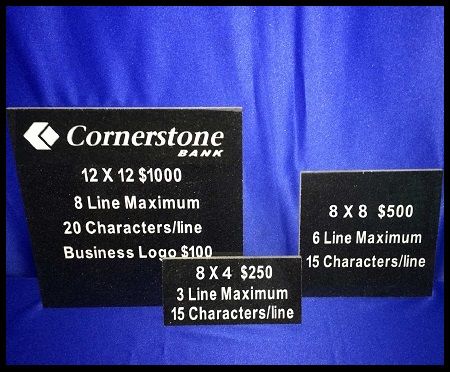 The Holthus Convention Center Foundation, a 501(c)(3) corporation, was formed to accept donations for the Holthus Convention Center. Donations made to the Foundation are tax deductible. After construction of the building was complete, the Foundation handed the Convention Center over to the City of York to run and maintain it.
There are two ways to make a donation to the Holthus Convention Center - you may make a straight donation or you may purchase an engraved paver. 
While contributions of all sizes are certainly welcomed, donations of $5,000 or more will be permanently recognized on a wall inside the Holthus Convention Center.
Engraved pavers are located outside the Convention Center in a garden area. Pavers are black granite and can be engraved with family names, business names, in memory of loved ones or just about anything. Pavers can be purchased in one of three sizes in the amounts of $250, $500 and $1,000.
If you have any questions regarding your donation, please contact our Fundraising Chairman:
Merlyn Minderman
P: 402-366-9468
Please click on the form links below to make a monetary donation or purchase an engraved paver.