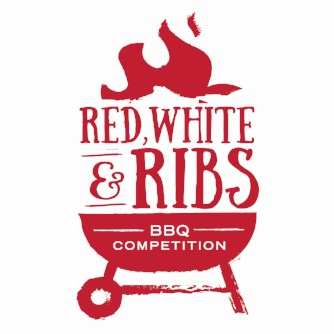 Saturday, September 9th
1pm-8pm
We are excited to host the First Annual Red, White & Ribs BBQ Competition.  This event is in conjunction with Yorkfest and the Nebraska vs. Oregon football game.  The Husker game will be televised on the big screen inside the facility and a beer garden will set up through the end of the fourth quarter. The gates and beer garden open to the public at 1:00pm and food will be served beginning at 3:00pm.  Entry fee is $12/adult and $8/child, this includes a pork sandwich, 3 ribs, sides and a drink.  Additional rib tickets will be available for purchase.  Kickoff is at 3:30pm.  Tailgate games and a football contest will take place at half-time.

Think your BBQ'd ribs are better than the rest?  Make sure to register your team for the chance to win up to $750.  For more information, or to sign up, click on the team entry form below.
In addition, we will be hosting a Kids' Q Competition for children ages 12 and under.  To register your child for the event, please fill out the entry form available below.
Sponsored By: